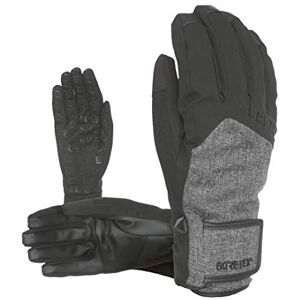 Level (Leva5) Level Men's Rescue Gore-Tex Gloves, Black/Grey, 8
£28.02
- £63.48
(inc P&P)
Features and technical details
Versatile Gore-Tex 3-in-1 all-round glove. Waterproof and breathable thanks to Gore-Tex membrane. Heat Index Thermoplus 3000 (warm). Removable inner glove made of stretch material can be used separately. Leather trimmings in the palm, with a pleasantly soft feel. Short cuff with Velcro fastener.
2 of 2 results from 2 retailers
Level (Leva5) Level Men's Rescue Gore-Tex Gloves, Black/Grey, 8
Offer updated on : 12/3/2020
Delivery: In stock.
FREE Delivery in the UK on orders over £20.
Offer details
Similar products might interest you