Hummel (Humbc) hummel Women's RUNNER WO Short Sleeve TEE T-Shirt, Black, XS
Features and technical details
100% polyester. Printed logo and angle. Hummel stands for high-quality Scandinavian sportswear and is characterised by sporty, linear designs in extravagant looks with bold colour combinations.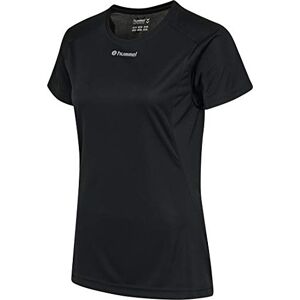 Hummel (Humbc) hummel Women's RUNNER WO Short Sleeve TEE T-Shirt, Black, XS
Offer updated on : 10/19/2020
Delivery: Temporarily out of stock. We are working hard to be back in stock. Pla...
FREE Delivery in the UK on orders over £20.
Offer details
Similar products might interest you