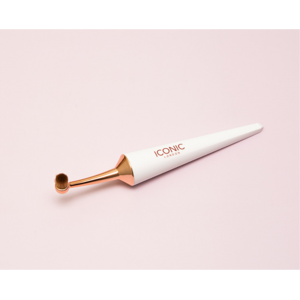 Iconic London Evo Sculpt Concealer, Eyeshadow, Contour Brush - White & Rose - One Size
Features and technical details
Loved by makeup artists and celebrities alike, Iconic London's revolutionary vegan EVO brushes guarantee a flawless finish every time. Get insta-glam ready with the EVO brush collection. Precise and controlled, these brushes allow you to contour and define with one stroke and are packed with 250,000 super-soft synthetic fibres. Please note that all of our Iconic Brushes are purchased from a legitimate source. However, this is residual wholesale stock, so therefore the brushes will not be sent in the official Iconic London retail packaging. All brushes are sent in plastic pouches to maintain hygiene standards. Hence the great price.
0 of 0 results from 0 retailers
Sorry, we do not have any result for your search.
Similar products might interest you