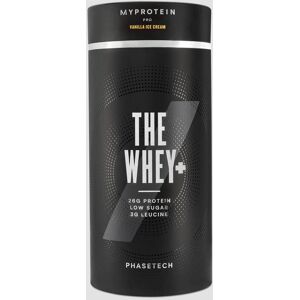 Myprotein THE Whey+ - 30servings - Vanilla Ice Cream
Features and technical details
9 out of 10 consumers would recommend PhaseTech to a friend.* Achieve your goals with THE Whey+ with PhaseTech™ — our most advanced whey formula to date. Our time-release beadlet delivery system optimises recovery with a phased BCAA, leucine, and glutamine boost — these naturally occur in protein which helps to build and repair new muscle.1 THE Whey+ uses a combination of cutting-edge ingredients including GroPlex™ and protein to ignite muscle growth1 and help you stay on top of your game. Discover more from the Myprotein Pro range here. *based on a global consumer survey of 5,021 Myprotein customers, conducted in January 2019. Want more information on protein powder, its benefits, and guidance on which one's best for you? Check out our Protein Guide.
0 of 0 results from 0 retailers
Sorry, we do not have any result for your search.
Similar products might interest you