Safety 1st Deluxe Roller Shades (NEW 2019)
Features and technical details
Thanks to the Safety 1st deluxe roller shades, you can ensure you're prepared on sunny days. Coming in a pack of two, the shades are easy to fix to the top of any car windows whether they're partially open or closed. The shade is easy to adjust with the push of a button to cover all those awkward angles.
4 of 4 results from 3 retailers
Similar products might interest you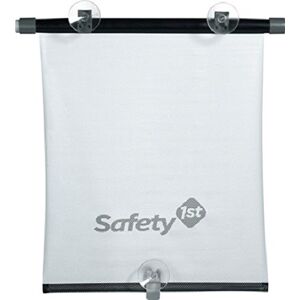 Safety 1st Deluxe Roller Shade (2pk),,

Amazon Marketplace
Offer updated on : 9/28/2020
Delivery: Temporarily out of stock. We are working hard to be back in stock. Pla...
Offer details