totes Textured Faux Fur Mule Slippers, Grey
£22.00
- £23.00
(inc P&P)
Features and technical details
Underfoot cushioning and a soft fluffy texture make these mule slippers from totes perfect for relaxing at home. Featuring an easy slip-on design, they come with heel and arch support and ultra comfort foam layers creating lasting comfort.
3 of 3 results from 3 retailers
totes Textured Faux Fur Mule Slippers, Grey
Delivery: Standard UK delivery within 5 days
Offer details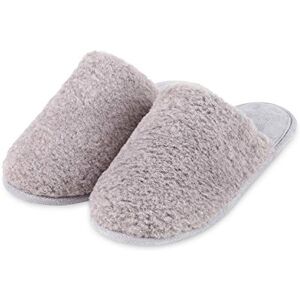 Isotoner Ladies Textured Fur Mule Slippers Grey
Offer updated on : 10/28/2020
Delivery: In stock.
Offer details
Isotoner Ladies Textured Fur Mule Slippers Grey UK Size 4
Offer updated on : 10/27/2020
Delivery: 1-5 days
Offer details
Similar products might interest you