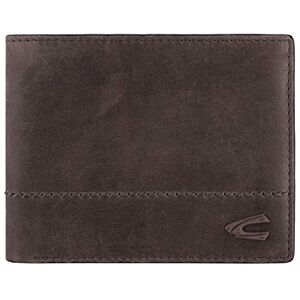 camel active Hanoi Coin Pouch, 12 cm, Grey (grau)
Features and technical details
Elegant wallet for men from camel active made from smooth cowhide leather. The wallet has the following dimensions: width 12 cm, height 9.5 cm, depth 2 cm. The wallet made of genuine leather is a piece of the camel active series: Hanoi.
camel active Hanoi Coin Pouch, 12 cm, Grey (grau)
Offer updated on : 11/25/2020
Delivery: In stock.
FREE Delivery in the UK on orders over £20.
Offer details
Similar products might interest you