Reebok Te Linear Logo Poly Tight – Women's Leggings, Womens, Tights, FU2247_XS, Garnet, XS
£24.11
- £29.85
(inc P&P)
Features and technical details
Speedwick fabric wicks sweat to keep you cool and dry. The wide and high-rise waistband with panel on the back for a abrasion-free area helps to shape and hold it. Flat seams for comfort and flattering fit Reebok logo Moisture wicking fabric keeps you cool and dry.
2 of 2 results from 2 retailers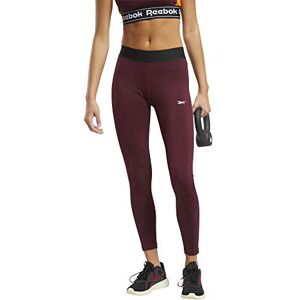 Reebok Te Linear Logo Poly Tight – Women's Leggings, Womens, Tights, FU2247_XS, Garnet, XS
Offer updated on : 11/25/2020
Delivery: In stock.
FREE Delivery in the UK on orders over £20.
Offer details
Similar products might interest you