FALKE Women's Wool-Tech Light T-Shirt, Grey-Heather, XS
£67.40
- £85.21
(inc P&P)
Features and technical details
Short-sleeved shirt in a comfortable fit. Perfect fit for maximum freedom of movement. Combination of the finest merino wool and high-quality functional materials. Natural materials for protection in warm and cold outdoor temperatures. Consists of: 55% virgin wool, 44% polyamide, 1% elastane.
3 of 3 results from 3 retailers
FALKE Women's Wool-Tech Light T-Shirt, Grey-Heather, XS
Offer updated on : 12/2/2020
Delivery: In stock.
FREE Delivery in the UK on orders over £20.
Offer details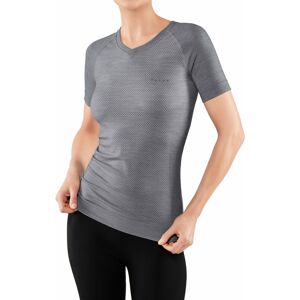 Similar products might interest you