Maybelline Color Sensational Matte Lipstick
Features and technical details
Worried that matte lipstick with make your lips look and feel dry? New Color Sensational Creamy Mattes give you matte lips that look smooth, moisturised and more plump, and feel comfortable all day.
2 of 2 results from 2 retailers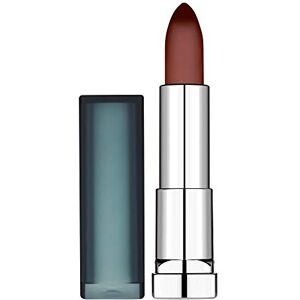 Maybelline Color Sensational Creamy Matte Burgundy Blush 978
Offer updated on : 11/29/2020
Delivery: In stock.
Offer details
Similar products might interest you