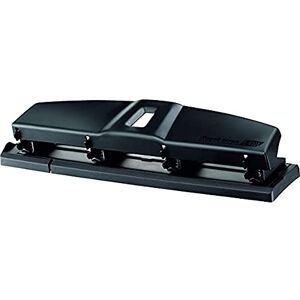 Maped Office Essentials Four Hole Metal Hole Punch, 28 cm
£10.58
- £19.98
(inc P&P)
Features and technical details
Metal hole punch -advanced 100% metal mechanism 2 Hole. 10/12 sheets. 5.5mm Paper guide for international paper sizes. And patented hole punch setting system using the binder rings.
3 of 3 results from 3 retailers
Maped Office Essentials Four Hole Metal Hole Punch, 28 cm
Offer updated on : 9/17/2021
Delivery: In stock.
Offer details
Maped 4-Hole Metal Punch
Offer updated on : 9/18/2021
Delivery: 2 - 4 working days
Offer details
Similar products might interest you