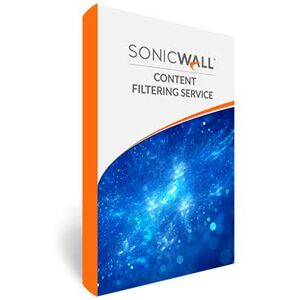 SONICWALL Content Filtering Service Premium Business Edition for NSV 1600 - Subscription License (3 years) - 1 Virtual Application - Hyper-V only
Features and technical details
Original premium quality.
SONICWALL Content Filtering Service Premium Business Edition for NSV 1600 - Subscription License (3 years) - 1 Virtual Application - Hyper-V only
Offer updated on : 11/30/2020
Delivery: Temporarily out of stock. We are working hard to be back in stock. Pla...
FREE Delivery in the UK on orders over £20.
Offer details
Similar products might interest you