Tweezerman - Manicure & Pedicure Black Clipper Set for Women
£12.85
- £17.49
(inc P&P)
Features and technical details
Extra durable, heavy duty clippers these fingernail and toenail clippers are packed together for added convenience. Both clippers feature sharp, strong cutting edges for precise, straight cuts and long lasting use. Use these perfect performance tools to trim with ultra-precision. To use: For best results,
3 of 3 results from 3 retailers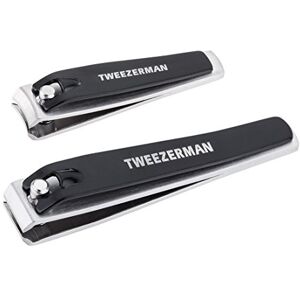 Tweezerman Professional Nail Clipper Set
Offer updated on : 11/24/2020
Delivery: In stock.
Offer details
Tweezerman Nail Clipper Set
Offer updated on : 11/25/2020
Delivery: 1-3 days
Offer details