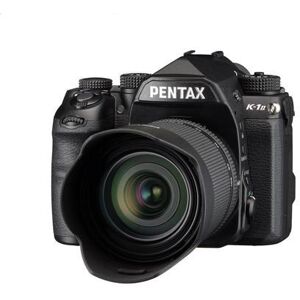 Pentax K-1 Mk II DSLR Camera & 28/105 Lens
£1,909.99
- £2,049.00
(inc P&P)
Features and technical details
The Pentax K-1 Mark II DSLR is an easy to use high specification full-frame camera with innovative software use and impeccable build quality.
3 of 3 results from 3 retailers
Pentax K-1 Mk II DSLR Camera & 28/105 Lens
Offer updated on : 4/16/2021
Delivery: 3-5 days
Offer details
Pentax 1599301 K-1 II Digital Full Frame SLR Camera with HD DFA 28-105 mm Lens - Black
Offer updated on : 4/17/2021
Delivery: In stock.
FREE Delivery in the UK on orders over £20.
Offer details
Similar products might interest you