walking boots Merrell Thermo Freeze Mid Waterproof Hiking Boots - Merrell - Size: 47
£99.99
- £105.54
(inc P&P)
Features and technical details
Fly over snow and ice with unparalleled traction thanks to Vibram Arctic Grip. Breathable, waterproof and insulated to keep your toes toasty without overheating.
3 of 3 results from 3 retailers
Merrell Men's Thermo Freeze Mid Waterproof High Rise Hiking Boots, Black Black, 12 UK 47 EU
Offer updated on : 10/22/2020
Delivery: In stock.
FREE Delivery in the UK on orders over £20.
Offer details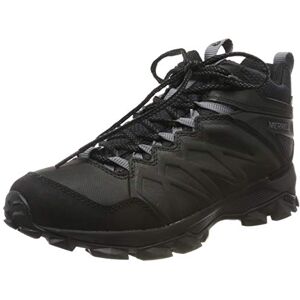 Similar products might interest you